Fashion - Une histoire de la mode du XVIIIe au XXe siècle, les collections du Kyoto Costume Institute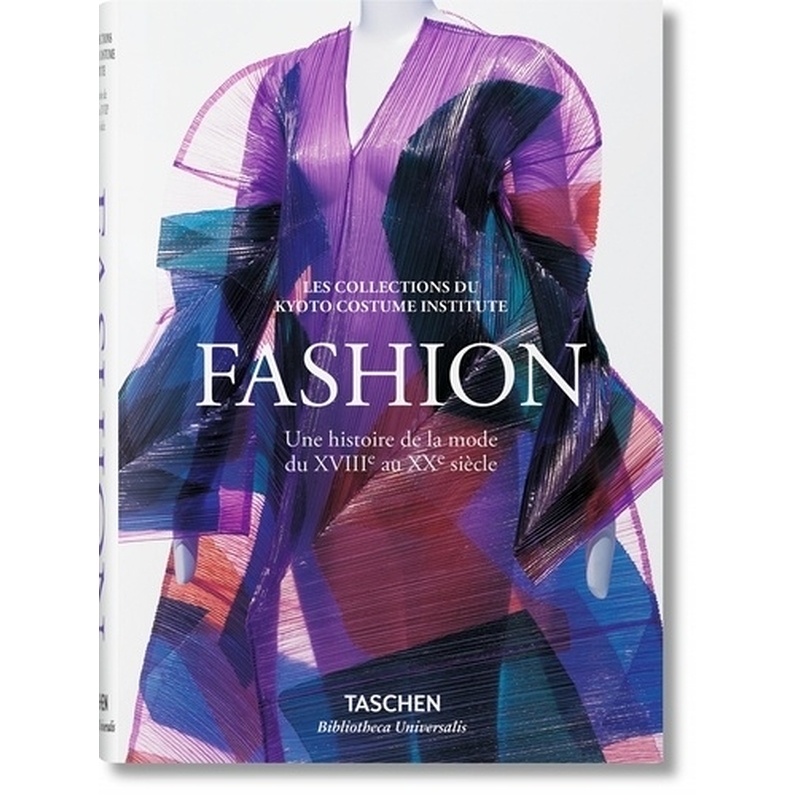 Characteristics
French version
Description
The habit makes the monk. The way a person dresses, whether with a sari, a kimono or a tailor, is one of the essential keys to his personality and his cultural, social and even religious affiliation. The Kyoto Costume Institute (KCI) places great importance on this social, historical and artistic approach to clothing. Founded in 1978, KCI holds one of the most comprehensive costume collections in the world and holds numerous exhibitions around the world.
The KCI has assembled a wide range of historical costumes, underwear, shoes and fashion accessories from the 18th century to the present day, focusing on Western women's clothing. Showcasing a wide selection of admirable archival photos from this institute featuring costumes appropriately staged on custom-made mannequins, this book offers a fascinating journey through the last three centuries of fashion.
The KCI is convinced that "clothing is an essential manifestation of our being", and we feel on each page of this book the passion and dedication that drives its staff. This special 25th anniversary edition features a new, very elegant format: two volumes in a box set. The authors: Akiko Fukai (Chief Curator, Kyoto Costume Institute), Tamami Suoh (Kyoto Costume Institute Curator), Miki Iwagami (Tokyo Fashion Sugino School of Fashion History), Reiko Koga ( Professor of Fashion History at Bunka Women's University) and Rie Nii (Associate Curator of the Kyoto Costume Institute).